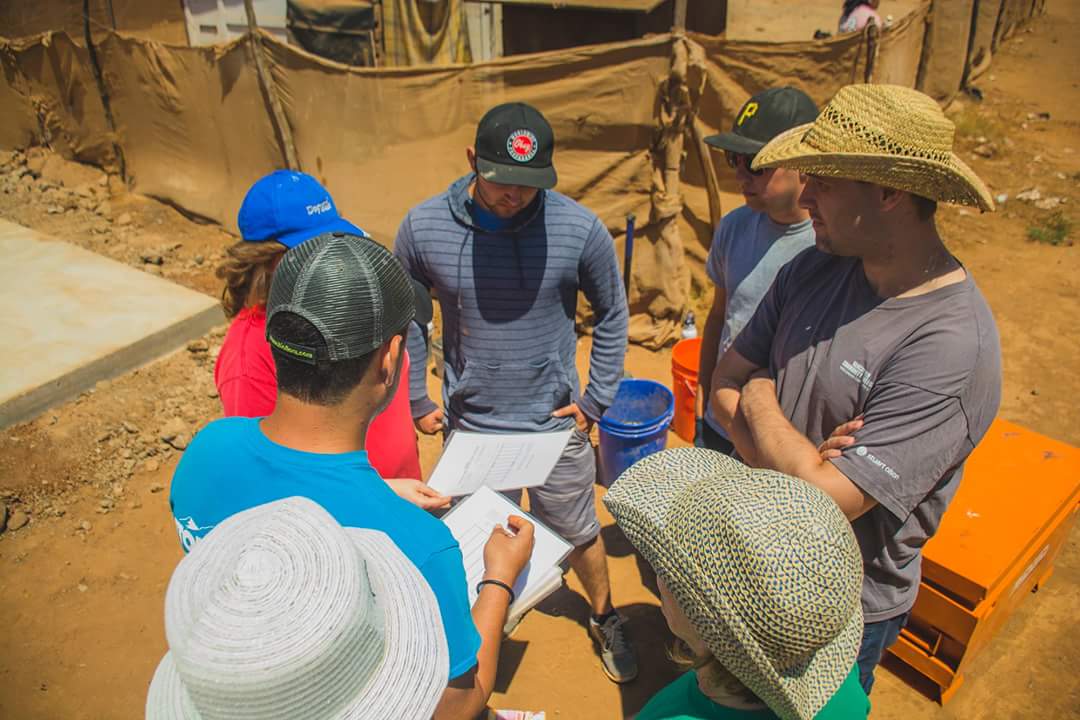 Mexico Missions 2016 - Days 1 & 2
We're here, we're sweaty and we have started our big adventure. We travelled for hours yesterday, saw some beautiful countryside, connected with one another and started to "gel and bond" as a team. Later in the afternoon our Gracepoint team arrived safe and sound to One Life One Chance Basecamp (Sunday) with excitement and anticipation.
Some of us were a little nervous about what to expect, others couldn't hardly wait to get started. We enjoyed our new friend's Erin testimony about how her time here serving with this mission and how it literally changed her life. How the perspective she gained here, she took home to Canada to serve locally. We should all be so blessed to have that type of God encounter on this trip!
"Tent people" quickly settled into their accommodations as did the "hotel people." Within minutes the jesting and rivalry began about who had it better. We'll have to wait and see where that lands.
On a more purposeful note, today (Day 2) found our team getting more acquainted with each other and what exactly our week would like. There are two homes to build for the Lopez and Santiago families. There is a VBS to offer, a feeding program to assist with, community visits to be made and a women's ministry evening to host. So much ministry packed into 5 short days!
At the building site, it was AMAZING to see individuals be stretched and be out of their comfort zones – whether it was playing with a child whom you have a language barrier with, getting way dirtier than you "ever" do or using a skill saw or hammer for the first time, everyone GREW today and how inspiring is that!
We've started our houses, started our friendships, started our ministry times and started this great bid God-purposed week. Our prayer is that we would listen well and follow Him well.
Our verse for today that kept bubbling up in conversation, devotional times and even conversations, came from Joshua 1:9
"Be strong and courageous. Do not be afraid; do not be discouraged, for the Lord your God will be with you wherever you go."
What a challenging and encouraging word. As we start our week, a good reminder to not be afraid, that God will be with us wherever we go.
Stay tuned for more…we'll post something (almost) every day. In the meantime, enjoy a few pics from the day!