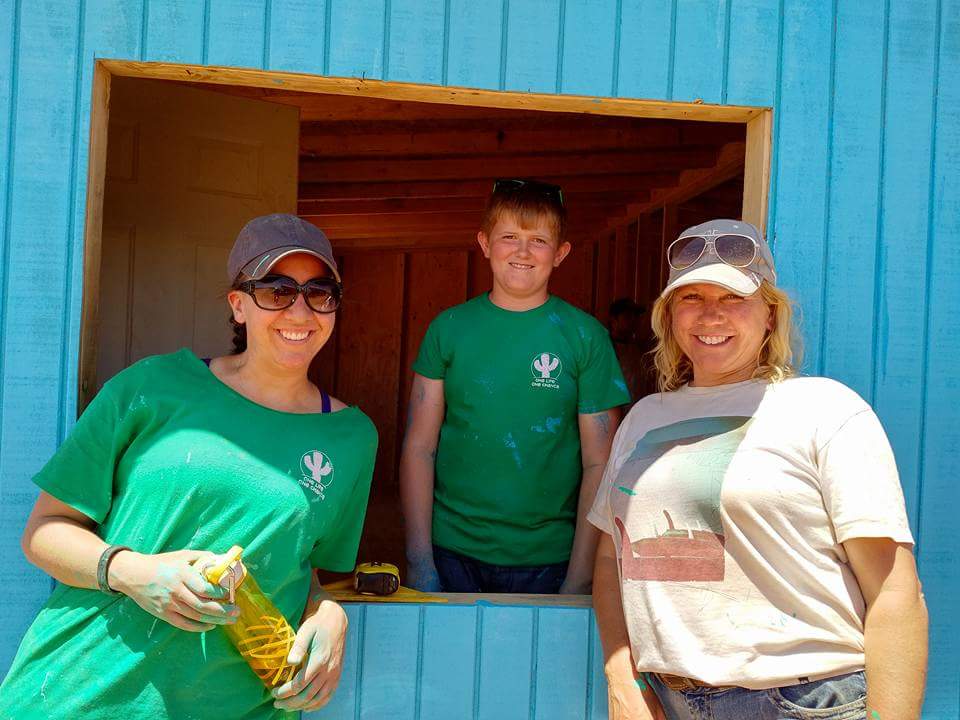 Mexico Missions 2016 - Day 3
The Ups and Downs of Missions Trip Ministry
Busy day down here with One Life One Chance. Lots of activity on the house builds. Walls are up and roofs are on. Painting began and relationship building continued. Tracy and her team hosted VBS full of memorable moments including being tangled up in God, illustrated by tangling up kids in colorful streamers and games of duck, duck, goose where kids could be kids and be loved on by leaders. Others served at the "commodore" – a feeding program held at a local church. Still many more of the team took time to converse with the families and work shoulder to shoulder with them as construction moved forward.
We are tired, sore, sun burned, excited and on a crazy up and down roller coaster called "Missions Trip."
What really stood out today was that some connections last year over year, while others (based on what we know) might only last the week – or even a moment or two. Yet they all leave an indelible mark with someone, somewhere.
We did some visits today with prior families whom we built a home for. Without exception, there is a warmth and connection there that bears the test of the passing years. Bernadette from three years ago said how she had been praying for the Gracepoint team, just 10 minutes before we arrived for a visit. She welcomed Shawna with a hug saying "I knew you'd be back soon!"
The Reyes family of two years ago hosted those from that team to a beautiful lunch and we were grateful to see them thriving and flourishing. They are doing well and it shows in their faces.
Last year's family welcomed the team and proudly showed off their "renos" to their home – complete with moving a wall! Mom was much healthier having had surgery and no longer suffering in pain. All were also pressing forward and finding a measure of stability with joy.
And we must not forget about Megan! Christiano came RUNNING when he saw his dear grown-up friend from last year in his yard waiting to see him. The embrace was big but the love for one another was bigger!
Laleandra was different though. She wasn't there to visit with. People who know her report she is doing well and has moved to a different town to seek a better life with plans to marry. On a personal level though, it was devastating for Kim to not re-connect with "her girl" the young woman who touched her so deeply two years ago and where an instant connection was made. We trust that those type of connections – however fleeting - are of significance, that we will see one day how all those experiences weave together.
In all the experiences of today, there were so many good reminders that this why we sweat, get filthy, allow our hearts to be broken, ache – literally and figuratively – and pour every drop of energy and love into the families we serve. If we weren't God's hands and feet this week, perhaps the Lopez and Santiago families would miss out on this connection – this sense of lavish love God (and the team) has for them.
PS. WiFi is unreliable...we will post photos as soon as we can.